Motherhood is a unique state of being that no one can fully grasp until they begin longing for a baby and then find themselves responsible for another human being. In the most simple terms, being a mom isn't easy and sometimes quotes from those we are fond of are just the thing we need to hear! 
However, even the funniest, cutest, most wanted child can break you down at times. That's why I've compiled this list of 50 quotes about being a mom. Conceiving, creating, birthing, and then somehow raising another human isn't for the faint of heart, and sometimes moms need some words of encouragement.
Whether you are in the mood for something funny to make you laugh after a really tough day or for something poignant as you relish the sweet moments of motherhood, this list is for you. 
Funny quotes to make you smile when parenting is hard
"Having a child is liking getting a tattoo…on your face. You better be committed." –Elizabeth Gilbert

"The quickest way for a parent to get a child's attention is to sit down and look comfortable." – Lane Olinghouse

Motherhood is tough. If you just want a wonderful little creature to love, you can get a puppy." — Barbara Walters

"Mother Nature is providential. She gives us twelve years to develop a love for our children before turning them into teenagers." – William Galvin

"All of us have moments in our lives that test our courage. Taking children into a house with white carpet is one of them." – Erica Bombeck

"On our 6 a.m. walk, my daughter asked where the moon goes each morning. I let her know it's in heaven, visiting Daddy's freedom." — Ryan Reynolds 

"Ever had a job where you had no experience, no training, you weren't allowed to quit and people's lives were at stake? That's parenting." – unknown

"Sometimes being a good parent means hiding in the pantry and eating all of the fudgsicles over the course of a day so the kids don't have to." – Kelly Oxford

"Parents are the bones on which children cut their teeth." – Peter Ustinov

"Like all parents, my husband and I just do the best we can, and hold our breath, and hope we've set aside enough money to pay for our kids' therapy." – Michelle Pfeiffer
Uplifting quotes about motherhood
Mothers place a lot of expectations on themselves, and that's only compounded by society's judgments and stereotypes.  Sometimes you just need a reminder that your work is important but that it doesn't have to be perfect to be meaningful. 
11. "If every mother…could wrap her mind around her true value as a woman and mother, her life would never be the same. We would wake up every morning excited for the day rather than feeling as though we'd been hit by a truck during the night. We would talk differently to our kids, fret less about our husbands' annoying habits, and speak with greater tenderness and clarity. We would find more contentment in our relationships, let mean remarks roll off our backs, and leave work feeling confident in the job we performed." – Meg Meeker
12. "There is no way to be a perfect mother, but a million ways to be a good one." –Jill Churchill
13. "There will be so many times you feel like you failed. But in the eyes, ears, and mind of your child, you are a supermom." – Stephanie Precourt
14. "You know what the great thing about babies is? They are like little bundles of hope. Like the future in a basket." —Lish McBride
15. "Motherhood is the exquisite inconvenience of being another person's everything." —Unknown
Quotes about childbirth
For those with biological children, motherhood comes by trial by fire–the ring of fire! Every birth story is unique, and we often underestimate it's importance in the individual mother's story. Here are some quotes to honor your experience: 
16. "The instant of birth is exquisite. Pain and joy are one at this moment. Ever after, the dim recollection is so sweet that we speak to our children with a gratitude they never understand." — Madeline Tiger
17. "For when a child is born the mother also is born again." —Gilbert Parker
18. "In the movies where people have babies, they are sitting in a hospital bed with flowers everywhere, beautifully made-up, with a baby in their arms and it is all very lovely. Anyone who has been in that zone will know it's total fiction. It's a truly, truly murderous business. Giving birth is a violent thing to go through. It's a bloody business having a family." –Tilda Swinton
19. "Who loved the baby instantly who fed the baby until she passed out who gave up sleep and time and mind and heart she who gave so generously of her body over and over only to have them say it was never hers to give." –Lizzie Harris "Law of the Body"
Quotes for postpartum body positivity
Looking in the mirror in the hours, days, months, and even years after having a baby can be unsettling. 
Your body might be a different shape and size after growing an entire human from scratch. Or, your beautiful hair might be a sad shadow of its former self thanks to postpartum hair loss. Not dressing as you used to or looking tired–and let's face it, all moms are tired–can get you down. 
Here are some affirmations to keep in mind when your brain starts drifting to that unhelpful place of worrying about all the differences in your appearance: 
20. "I should treat myself how I would treat my daughter." —Emily Skye
21. "It's the site of a miracle now." – Kerry Washington
22. "My body has given me the greatest gift of my life." – Hilary Duff
23. "Our relationship to our body is a primary one, and it is foundational to how we orient in life. We will inhabit this body until we die, so if we can befriend it, rather than judging, berating, and fighting with it, we only stand to sweeten our lives." – Kimberly Ann Johnson
24. "I think a woman's body after having a baby is pretty amazing… you just did the most incredible miracle that life has to offer. I mean, you gave birth to a human being! So I would really like to see that celebrated." — Blake Lively
Quotes for parents of toddlers
The sweet snuggles of the newborn days can seem like a beautiful, distant memory of a different child when your pride and joy inevitably reaches that really difficult toddler stage. Sour Patch Kids must be modeled after toddlers, because no other creature can simultaneously tug on your heart and push your buttons like a two or three-year old.
Here's to all the toddler mothers who deserve a special medal of courage to wear during these trying years:
25. "Never cut a tree down in the wintertime. Never make a negative decision in the low time. Never make your most important decisions when you are in your worst moods." –Robert H. Shuller
26. "Having children is like living in a frat house – nobody sleeps, everything's broken, and there's a lot of throwing up." – Ray Romano
27. "A two-year old is kind of like having a blender, but you don't have a top for it." -Jerry Seinfeld
28. "Toddlers: Take 10 minutes to put on shoes but can download 3 apps, take 42 selfies, and change the language of your phone to Spanish in 20 seconds." – Unknown
29. "Toddlers are always more trouble than you thought and more wonderful." – Charles Osgood
Quotes for motherhood after infertility or loss
For many, the road to baby isn't easy. In fact, the struggle for a child to hold may outweigh the daily challenges of parenting and leave you feeling different than other parents.
Your journey was a hard-won battle, and your experience is special. Honor the challenges that made your family.
30. "The strongest women become the strongest mothers before their children are even conceived." – Unknown
31. "Parenting begins when dreams are born, not when babies arrive." — Suzy Kassem
32. "Having a baby is supposed to be one of the happiest times of your life. But for too many women, it's a time of anxiety, doubt, and disappointment." – Sherry Ross
33. "You may have been through hell and back during your fertility journey, but don't forget that you're still standing. You are stronger than you know." – Jodie Mesler
34. "Every storm runs out of rain." – Gary Allan
35. "Sometimes the struggle is what makes success even sweeter." — Anonymous
Quotes to remind you to savor the moment
We so often hear that the days are long and that the years are short that the sentiment has become a cliche. Here are some less-used quotes that capture the magic and soul-shaking beauty of being a mother:  
36. "A child enters your home and for the next 20 or so years makes so much noise you can hardly stand it. Then the child departs, leaving the house so silent you think you are going mad." – John Andrew Holmes
37. "Accept the children the way we accept trees—with gratitude, because they are a blessing—but do not have expectations or desires. You don't expect trees to change, you love them as they are." – Isabel Allende
38. "Before I had my child, I thought I knew all the boundaries of myself, that I understood the limits of my heart. It's extraordinary to have all those limits thrown out, to realize your love is inexhaustible." – Uma Thurman
39. "No one tells you that the hardest part of being a mother is watching your child grow up." – Unknown
40. "But kids don't stay with you if you do it right. It's the one job where, the better you are, the more surely you won't be needed in the long run."
– Barbara Kingsolver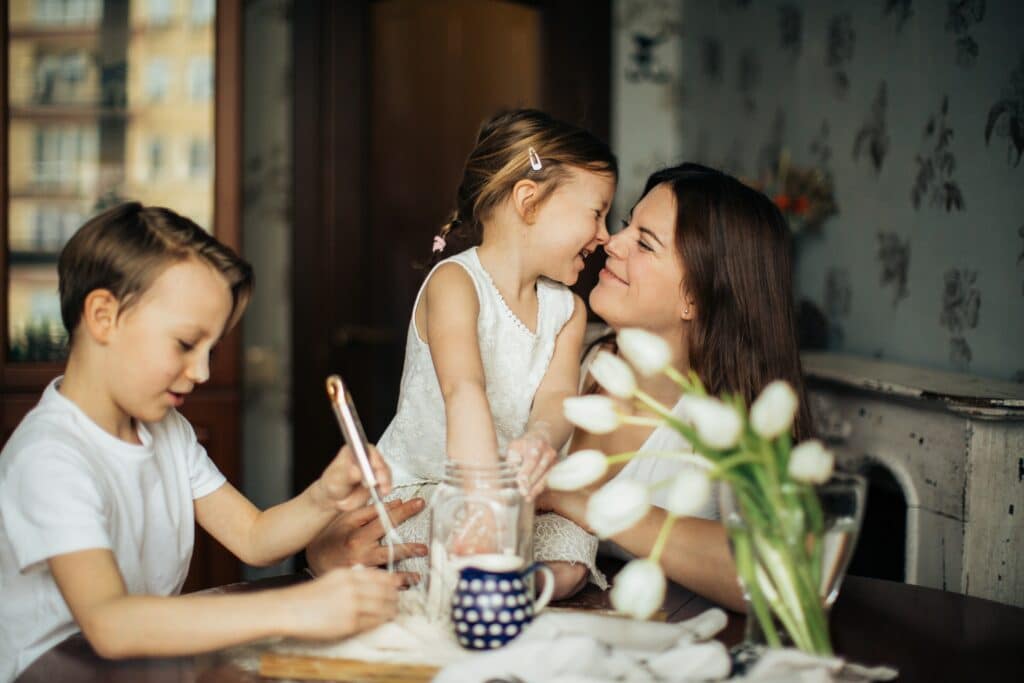 Quotes about a mother's love
Besides the endless tasks and responsibilities, the hardest part of being a mom is loving someone so completely. It brings pain and unrealistic expectations, and you may never get a thank you for investing yourself so completely in another person.
These quotes capture the infinite depth of a mother's love. It's both the primary burden of motherhood and the reason why it's worth it. 
41. "Mother—that was the bank where we deposited all our hurts and worries." —T. DeWitt Talmage
42. "No language can express the power and beauty and heroism of a mother's love." —Edwin Chapin
43. "The natural state of motherhood is unselfishness. When you become a mother, you are no longer the center of your own universe. You relinquish that position to your children." —Jessica Lange
44. "The art of mothering is to teach the art of living to children." —Elaine Heffner
45. "A mother's love for her child is like nothing else in the world. It knows no law, no pity, it dates all things and crushes down remorselessly all that stands in its path." ―Agatha Christie
46. "Making a decision to have a child—it's momentous. It is to decide forever to have your heart go walking around outside your body." —Elizabeth Stone
47. "A mother is one to whom you hurry when you are troubled." —Emily Dickinson
48. "Call your mother. Tell her you love her. Remember, you're the only person who knows what her heart sounds like from the inside." —Rachel Wolchin
49. "Children are not a distraction from more important work, they are the most important work." –C.S. Lewis
50. "Mother is a verb. It's something you do. Not just who you are." – Dorothy Canfield Fisher