It's common for new parents to receive lots of diapers from friends and family before their baby is born, often in the wrong size or brand. To exchange or return them, you'll need to know how to find out what store diapers came from.
To find out which store your diapers came from you will need to check to see if it is a store brand, look up the UPC code, or call department stores directly to see if they can confirm that the product came from there. In most cases, a particular package of diapers will need to be returned to the specific store from which it was purchased.
Whether you need to return or exchange diapers that your baby has outgrown or they are simply not the brand or style you prefer to use, not having a receipt is an inconvenience, but it does not have to be a deal-breaker. 
How can you exchange diapers without a receipt?
The reason that it's important to find out what store diapers came from is that you can exchange unopened packages anywhere that the exact same package is sold.
However, it's not as simple as taking a box of Pampers to any box store. Often, different retailers sell the same product but in different quantities, making it hard to figure out where those Pampers came from
When you find the correct store, you can either exchange the diapers for the exact same kind in a different size or get a refund in the form of store credit.
Stores typically require a government-issued photo ID to process an exchange or return without a receipt. Retailers also place per-year dollar caps on how many of these exchanges you can do.
How to find out what store diapers came from
Before our first child was born, my father-in-law told me that when his oldest was born they were given more diapers than he ever thought they could use…and they were out in a month.
It wasn't long before I realized how right his words were, but it was also clear that he had gone out of his way to keep us from running out and suddenly we had an overstock of newborn-size diapers when our little one had moved on up.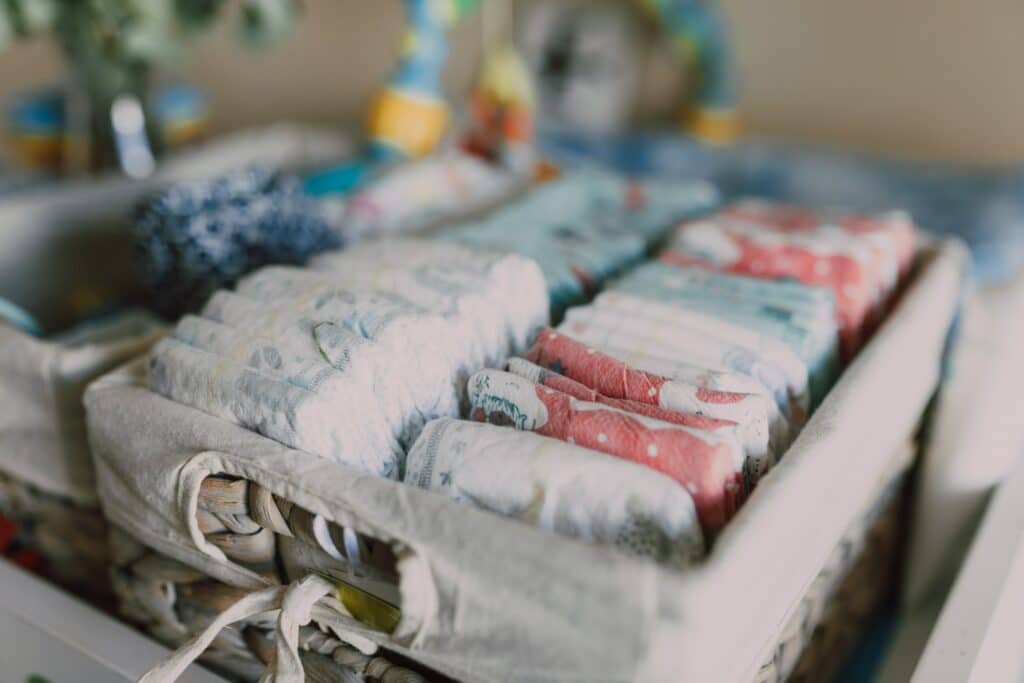 Although I was able to ask him directly where they got the diapers and do an easy exchange for a larger size, what would have happened if he had not known where they came from?
No matter how good the gift giver's intentions are, it can be incredibly annoying to receive a gift that you can't use. Although some people will include a gift receipt, especially for larger items, you are less likely to receive one for diapers.
As she wrapped her baby shower gift, your well-meaning but childless friend probably never even considered that your new baby would only wear newborn-size diapers for a week or two, much less that you would also be receiving them from several other people that day.
Despite her good intentions, you are now left in the frustrating position of needing to figure out where the unused diapers came from so you can do a return or exchange for something you actually can use.
There are several ways to find out where those diapers might have come from, but you probably will not be able to determine where the actual purchase took place.
In order to narrow it down, start with the application of just a little bit of good old-fashioned common sense. After that, you can use an online UPC lookup tool or a price comparison app to find your likely options.
Unfortunately, there is really no way to absolutely know if a store will accept a return or issue an exchange until you actually try it, so you should also check out the return policies of your likely sources and choose the one that is most likely to get you the best deal.
Your best bet is to be upfront and explain that you received the diapers as a gift and that you are hoping you have found the right place.
Check where the brand is sold
Although national brands like Huggies and Pampers are sold pretty much wherever you can buy diapers, a good first step in finding out where your diapers were purchased is to find where the brand is sold. You probably know that Up&Up is Target's house brand, but did you know that All Good diapers are only available at Walmart?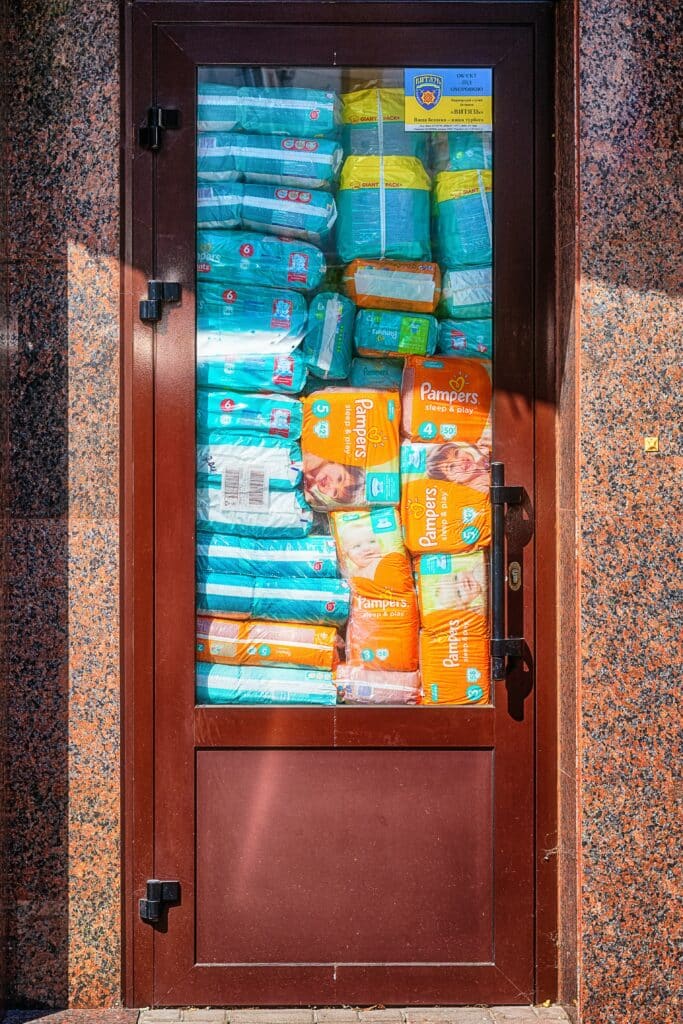 While this may not go a long way toward finding out where your unneeded diapers came from, it could save you a couple of steps if you find yourself facing down a box of Parent's Choice diapers and deciding whether or not to try the exchange at Target or Walmart.
By the way, I recently covered the most up-to-date diaper return policy for Target and the diaper return policy for Walmart if you want to check them out!
Using a UPC lookup tool is the fastest way
The Universal Product Code (UPC), often called a barcode, is identifying information that all commercially purchased products have to include on their packaging.
Although the bar portion of the barcode is there for scanning during processing and purchase, the alphanumeric code is also unique to the product and can be used for quick online searches.
Basically, you just need to find the twelve-digit number under the barcode and enter it on a barcode lookup site like Barcode Lookup. The results will not tell you where the diapers were purchased, but they will tell you where online you can buy the same box.
Although not a certainty, it is likely that you would also be able to get them at the brick-and-mortar version of the store.
Is there an app to find out where an item was purchased?
Without a receipt, there is no way to know exactly where an item was purchased, but downloading an app like Shop Savvy can help you narrow down the options quickly. 
When you scan the barcode in the app, it will bring up an entire list of the places you can purchase the same item. The results are divided into two tabs: online and local, which is nice because it means you can determine the closest place you can attempt a return.
As a bonus, this app is primarily designed for price comparison so it is also useful for finding where you can get the best deal (or best return price) on the item.
You can also use a store's app (like Walmart, Target, etc) and scan the diaper barcode with the store app. This will tell you whether the store sells that package.
Finally, a simple Google Lens search can help you locate the exact box you have online. This can be a good option if you have something unique or not instantly recognizeable.
Can a store tell if an item was purchased there?
The barcode on your unused diapers (and pretty much anything else you buy) is good for quick checkouts and easy product identification, but it is not unique to that particular box of diapers in the way that a serial number – on an appliance or a piece of technology, for example – would be.
Because of this, the customer service department will only be able to determine if they could have sold the diapers, not that they did.
Although store policies differ and should be consulted before you try to make an exchange or return without a receipt, most places will take an unopened and undamaged box as long as they can resell it. 
Conclusion
It can be a hassle to return or exchange diapers without a receipt, but determining the store they came from is your first step. A combination of online and app searches will set you in the right direction.