Dr. Nicole Nabatkhorian, MD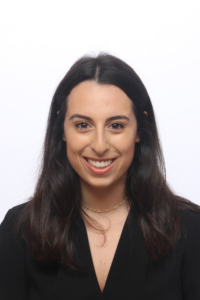 Dr. Nabatkhorian has a passion for children and caring for them in all ways! As much of content is child-related, Nicole was interested in reading our content and wanted to be involved in the information that we curate. She is responsible for reviewing our infant/children-related content and verifying our citations, sources and factual accuracy to ensure the most value for our readers.
She was born and raised on the east coast in Potomac, Maryland. When she was 18, she ventured out to Los Angeles to completed her undergraduate education. Nicole graduated with Magna Cum Laude from The University of Southern California in 2016 where she earned her Bachelor's degree in Human Biology. While at USC, Nicole participated in a medical brigade in Peru which sparked her interest in working with international underserved communities. This eventually drove Nicole to attend medical school in Tel Aviv. Dr. Nabatkhorian completed her medical training at Sackler School of Medicine at Tel Aviv University, where she was able to combine her passions for medicine with traveling and adventure. She returned to the states for pediatrics residency at Harbor-UCLA Medical Center, where she is currently a second-year pediatric resident. One of her favorite aspects of being a pediatrician is being able to draw upon her own personal and clinical experiences to provide empathic and well-rounded patient care. Aside from her interest in medicine, Dr. Nabatkhorian enjoys spending quality time with friends, exploring new restaurants and participating in outdoor activities! 
Learn more about our Founder/Author and about Natural Baby Life on our About Us page!