Whether you received it as a gift, were mailed it as a free sample, or your child tried it and did not like it, many parents end up with extra containers of baby formula lying around. The question then becomes, what should I do what to do with leftover baby formula powder?
You may be surprised to learn that there are a variety of ways for you to make use of your old baby formula. If it is new and not expired, you can try to sell or donate it. If the container has been opened, there is still no need for the formula to go to waste – it can be used to help ease your child into solid foods, as plant fertilizer, and more.
Read on to learn more about which organizations accept formula donations, which ones may not, and when you can and cannot sell baby formula. We'll also discuss options for any expired baby formula you may have.
What to do with leftover formula powder
There are many ways you may end up with extra baby formula. Many new parents accumulate multiple samples and even full-sized cans of formula before their baby is even home from the hospital!
It seems like formula is offered to you everywhere, from your OB/GYN's office to the hospital nursery, and your little one's pediatrician. You may receive samples in the mail or be gifted a variety of formula types at your baby shower. Even breastfeeding moms can still acquire all of these various formula containers, with no use for them. 
On the other hand, maybe you purchased a ton of your favorite formula, only to have to suddenly switch when your little one developed an allergy or began experiencing digestive issues with a certain type of formula.
Thankfully, when you have extra cans of formula, there are plenty of things you can do to put them to good use. You don't need to throw them in the trash can just because your little one can't use them.
While you don't want to feed it to any baby after the use-by date, even expired cans of formula can have a few surprising uses that we'll outline later on in this article!
Here are eleven great things you can do with the leftover formula:
Return it to the store
Donate it to a non-profit
Offer it to a church
Give it to a friend
Sell it
Trade it
Mix it with baby food
Make a fortified smoothie
Use it as fertilizer
Make a milk bath
Craft with the cans
Return it
If your baby formula is unopened, you can likely still return it, especially if you still have the receipt.
Depending on how many days it has been since your purchase, most stores will take back unopened baby formula with a receipt, and a few may even offer store credit or exchanges without a receipt.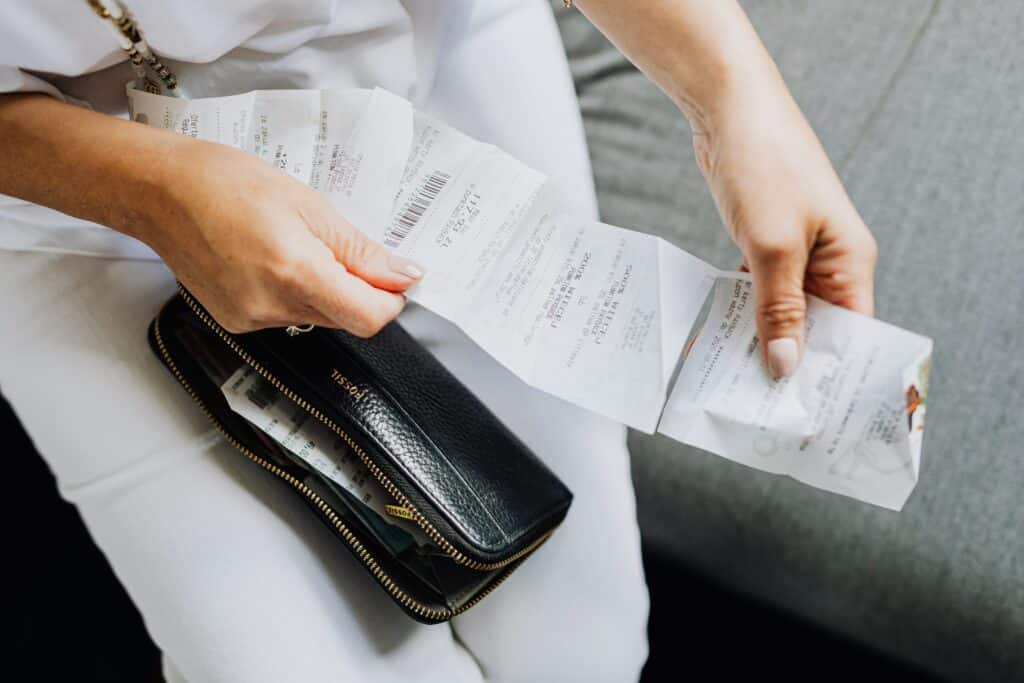 For a comprehensive look at your chances of success by store, check out our guide to baby formula returns.
Donate it
As long as the formula you have is unopened and not expired, there are a few options for donating your unused formula.
Any organization that assists women and children would be a great option to consider for your formula donations.
You can locate any of the following types of non-profits near you and see if they are accepting formula donations at this time:
Pregnancy Crisis Center
Unwed Mother's Home
Foster Family Organization
Family Resource Center
Baby2Baby Diaper Bank
Additionally, many local organizations have a great need for baby formula after natural disasters like wildfires, earthquakes, and hurricanes.
If you prefer to donate your formula directly to a mom in need, you can also post your formula for free online on a community social media site like Facebook or NextDoor. You will likely be able to get rid of your formula fairly quickly with this method.
NOTE: Before donating any baby items, it is always a good idea to check for any current or past recall notices on the product.
Offer it to a church nursery
If you belong to a faith-based group, you might be able to donate your formula to a local church nursery or preschool.
You will likely need to call and speak to someone in the children's department to make sure they are accepting donations of this kind. Some churches also run their own food pantries or "clothes closets" that functions as a free store for community members in need.
Even if your own congregation doesn't offer these types of services, they should be able to point you in the right direction of another church or a ministry that does.
Give it to a friend with a baby
One of the easiest ways to pass on your baby formula is to give it to a friend or neighbor you know who has a baby and uses formula. Any new mom would likely be extremely grateful to receive extra formula and cut their baby care expenses for that month.
An advantage of donating your formula directly to someone you know is that you can inquire about what type of formula their baby prefers, and you can be sure that the formula will go to someone who can truly use it.
A friend may also be willing to accept an opened jar of formula that you only used once or twice, as long as it has not expired and has not been opened for more than 1 month.
Donate it to an animal shelter (expired formula too!)
There are some reports circulating online that animal shelters can use baby formula, even expired cans.
To make sure that your formula does not go to waste, try calling a few animal shelters first to see if they can in fact put that old formula to good use.
The staff there can determine whether the formula is acceptable to feed to animals in place of specialized pet formula. Many animal shelters run off of donations and will be very grateful to accept your unused and even expired formula.
Sell or Trade
You cannot sell or trade baby formula if it was acquired through government assistance programs such as WIC. You may be able to return the formula to your local WIC office, however. 
Because of these regulations, it may be hard to find a website that is willing to allow formula sales in their Terms of Service. You may have better luck trying to sell it offline among friends or family.
Another great option is trading formula with another mom. Some babies develop allergies or become very particular to one specific type of formula, and you may need to trade the cans you can no longer use in order to get more of the ones you need.
Make a fortified smoothie
If your baby (or their older sibling) is a picky eater, smoothies are a great way to introduce a variety of foods in a palatable way. 
While your child no longer needs formula after they reach their first birthday, you can add half a scoop of formula to smoothies to add calories and all the good nutrients in the formula. 

Mix it with baby food
If you have extra formula that your little one tolerates but doesn't like the flavor of, refuses to drink anymore due to transitioning to solids, or you just want to get extra nutrients into their bodies in a non-liquid form, there are a few ways this can be done.
You can try mixing formula into your baby's yogurt, cereal and milk, or other similar baby food that is not cooked or heated.
Remember, the formula should still be well within its use-by date for this one.
Use it in your garden as fertilizer or food
If you have expired formula that you hate to see go to waste, there are a few applications for it as well.
Believe it or not, formula makes a great fertilizer for the plants in your garden. This is because of all the minerals and nutrients it contains. 
If you happen to have backyard chickens or other livestock, you could look into mixing it into their food as well.
Take a milk bath
To avoid wasting the formula, you can add it to your or your baby's bath water for a relaxing milk bath.
Milk baths can soothe eczema, help reduce painful nipples for breastfeeding people, and help with skin irritations.
Simply add the formula powder to warm bath water. 
Use the cans for crafts
Once the formula is expired, there's not a lot left to do with it. You don't have to just toss the cans with the formula though. 
The cans, jars, and tubs are all great for kid crafts. I used them to make piggy banks for my kids and to store some of their play food baked goods 
One Crazy House has a ton of ideas for you with examples.
What not to do with the leftover formula
No matter how tempting it is, do not feed or donate any expired baby formula.
The risk of illness from the expired formula is too great. As much as it hurts to throw out entire cans of baby formula, sometimes there just isn't any other option.
As noted above, it is against the law to sell, donate, or trade formulas that you received through a government program like WIC.
Conclusion
It's easy to end up with extra formula when your baby turns one, but there are lots of options to avoid throwing it away. Just remember to never feed expired formula to babies and children.