About Natural Baby Life
Natural Baby Life is a parenting blog that provides advice and product recommendations for parents that want to take a more natural approach towards raising their children. That means we talk about avoiding chemicals commonly found in baby products or how to find alternatives to plastics and other cheap materials. It also means we talk about simple and effective ways to help feed and bathe your baby, fun activities to keep you busy, and even changing dirty diapers!
Our Story
---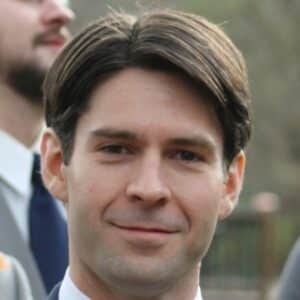 My name is Joshua Bartlett I run this blog with my wife Jarah. We have more than 11 years of parenting experience including three girls and one boy. I started this blog in late 2018 when I realized that I was dealing with baby-related issues on a constant basis. At the time, my third child had recently been born and there was always a new question to answer, a problem to solve, or something to worry over. This didn't make much sense to me because I had already gone through the baby phase with my twin daughters years prior. Shouldn't I already have everything figured out?
Then it hit me.
We were so young and unprepared when my daughters were born that we were struggling just to make ends meet and keep the lights on. We were definitely not overly concerned with what kind of baby products we were using much less which ingredients were in them. If it said 'baby' on it then it was good enough.
That meant the cheapest diapers, creams, and other things that we could find. Now that we are older and in better shape to think about what is going on with our third child we are constantly asking questions such as:
"Is this product going to hurt my baby?"
"Are there any simple and effective things we can do at home for common issues before calling a doctor?"
Don't get me wrong – my little girls are happy and healthy today and I have no regrets about how my wife and I raised them. With that being said, I clearly remember having a constant battle with things like diaper rashes and other skin irritations. Being young parents, we also freaked out at a moment's notice and brought them to the doctor way too often. In most cases, they appreciated our concern but there was 
almost always a common-sense treatment that we could have tried before bringing them in. To be clear, we still bring our kids to the doctor often. These days, however, we have a few tricks to try before we start worrying.
With our third child, we are constantly looking for baby products that use more natural ingredients in their products. I feel there is simply no need to add potentially dangerous chemicals if there is a more natural alternative to try. When it comes to soaps, shampoos, lotions, moisturizers, sunscreen, detergents, baby wipes, and diapers there is really no reason not to be picky these days. There are a ton of options on the market today that do a fantastic job and don't cost much more than the cheap store brands.
Think about it – would you rather have baby products from a company whose mission statement includes taking care of families and the planet or one that focuses on taking care of the shareholders.
As a parent, I've made my choice!
Hopefully, I'll help you while you make yours!
Experience and History
With all the years that my wife and I have been raising a family, we've come up with these data points:
Four different people and personalities to learn about and grow with
Eight little hands held while learning to walk
Dozens of boo boo's kissed
Hundreds of diapers changed
Thousands of hugs given
Countless nights worrying over the safety and happiness of my children
I consider parenting to be a never-ending journey and I am always learning more about what I can or should be doing to help raise my children in the best way possible. With that being said, I've spent nearly a third of my life at this point taking care of my own children as well as helping out with the children of family and friends.
They say that it takes a village to raise a child and I firmly believe that everyone has a duty to help out their fellow parents that might be struggling or feeling lost!
Meet our in-house Pediatrician!
Dr. Nicole Nabatkhorian, MD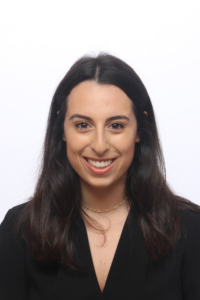 Dr. Nabatkhorian has a passion for children and caring for them in all ways! As much of content is child-related, Nicole was interested in reading our content and wanted to be involved in the information that we curate. She is responsible for reviewing our infant/children related content and verifying our citations, sources and factual accuracy to ensure the most value for our readers.  
She was born and raised on the east coast in Potomac, Maryland. When she was 18, she ventured out to Los Angeles to completed her undergraduate education. Nicole graduated with Magna Cum Laude from The University of Southern California in 2016 where she earned her Bachelor's degree in Human Biology. While at USC, Nicole participated in a medical brigade in Peru which sparked her interest in working with international underserved communities. This eventually drove Nicole to attend medical school in Tel Aviv. Dr. Nabatkhorian completed her medical training at Sackler School of Medicine at Tel Aviv University, where she was able to combine her passions for medicine with traveling and adventure. She returned to the states for pediatrics residency at Harbor-UCLA Medical Center, where she is currently a second year pediatric resident. One of her favorite aspects of being a pediatrician is being able to draw upon her own personal and clinical experiences to provide empathic and well-rounded patient care. Aside from her interest in medicine, Dr. Nabatkhorian enjoys spending quality time with friends, exploring new restaurants and participating in outdoor activities! 
Find us on Twitter, Facebook, and Pinterest. If you need to get in touch with us, please reach out on our contact page.